Welcome to Outdoors Being
Hi, everyone! My name is Alex – before getting started, I want to thank you for taking the time to read this and for visiting the website!
I am in my forties and grew up being everything but an outdoorsman.
I was born in quite a modern environment and have been using technology since I was six years old in the early eighties.
My family had no food education and was against hunting, which made me an animal lover and pushed me against hunting.
After spending 20 years in the army, I realized that all of the exercises and outdoor activities were not as 'outdoorsy' as I thought they were; which is why I decided to take this a little further by taking survival courses and relying on my own skills and knowledge, rather than tools and logistics to get closer to nature.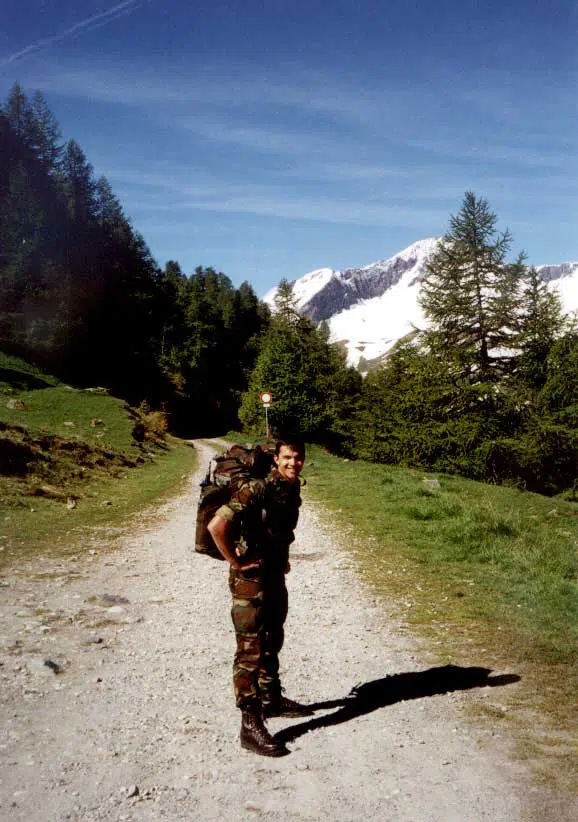 With time, I understood that hunting is more compassionate than intensive breeding and decided to not support the breeding industry any longer.
My adversity towards the rules dictated by our civilization has brought me to aim towards being more self-sufficient.
My knowledge of how Native Americans used to lead their lifestyle has led me to stop supporting farming and breeding.
That's where my interest in becoming an outdoorsman and living in symbiosis with nature as much as possible has come from and the reason why I embrace it.
On this website, I will do my best to help you enjoy life outdoors and learn camping and survival skills to thrive in any situation and any environment.
My mission is to help you make your outdoors experience better and as good as you expect it to be, in a responsible manner.
The Website's Content
The reviews that you find on this website are the result of extensive research based not only on my personal experience, but on others' experiences as well. By doing so, I am to provide you with the broadest possible point of view on things, so that you make come to your own conclusion based on your personal interests and experiences.
Is This Website Right For You?
Although I am more of a minimalist when it comes to outdoor activities, that doesn't mean that you have to be!
My principles are:
Respect nature.
Respect the environment.
Respect animals.
Apply personal health and safety.
I hope you enjoy the website and that you may find that we share some values and ethics. Thanks for reading!