---
---
Fun Enjoyable Safe Camping
Learn how to camp without all the hassles!
The Ultimate Guide to Safe and Enjoyable Camping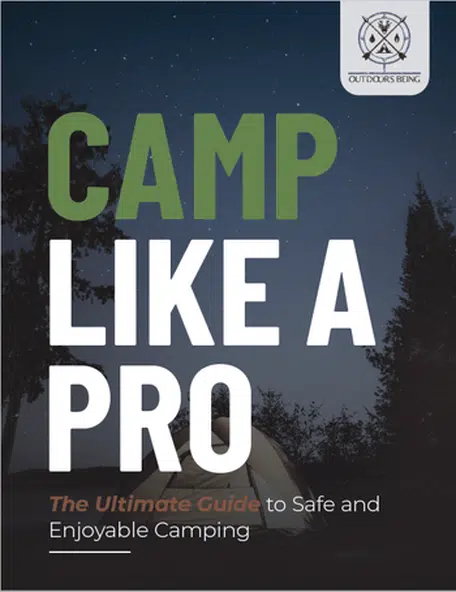 If you've never camped before, or have only experienced a few outings that didn't go as planned, this book will help you become a better camper FAST.
---
What You Will Receive:
---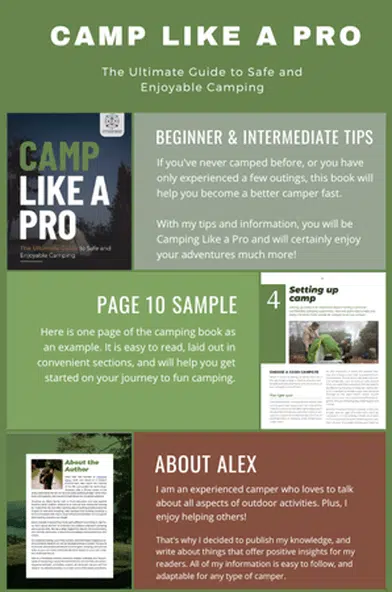 45 Full Color Pages
Beautiful PDF
Jam Packed with Tips & Information
Digital Download
Instant Delivery
Secure Payment
Stripe Processing
$24.99 USD
---
Features: Camp Like A Pro
---
These brief points are a few of the many items that you will read in the book that can mean the difference between an unpleasant trip and an enjoyable adventure.
Hassle-Free Camping
Learn how to pick the perfect campsite
Prevent your tent from falling down when pitching
Stop your tent from falling down in the wind and rain
Choose the right sleeping bag, pad, and mattress
Tips for better packing
Safety
What are the necessities? What supplies do you need? What to be aware of?
Know the different species of wildlife that might share your campsite.
Learn how to use a compass
Camping with children
Camping with your dog
Symbiosis with Nature
How to camp safely and understand resident animal habits
How to enjoy the surrounding environment
Leave no trace
Be aware of local plant hazards
---
About Alex ~ The Author
---
Meet Alex ~ the founder of Outdoors Being
Born and raised in a modern
environment, I spent the majority
of my life surrounded by technology.
However, after a 20-year career in the
army, and a desire to rely on my own skills and knowledge rather than
tools and logistics, I found myself drawn to the great outdoors.

My interest in becoming more self-sufficient and living in harmony
with nature led me to embrace the outdoors, and learn camping
and survival skills.
I have a deep respect for nature, the environment, and animals, and want to share my knowledge and experiences with others.
I am a minimalist when it comes to outdoor activities, but my principles of respecting nature, the environment, and animals, while ensuring personal health and safety, apply to all. I hope that you will find value in my information, and that you share some of my values and ethics.
---
Return Policy:
Refunds may be requested within 7 (seven) days of original purchase. I will have 10 (ten) business days to complete the transaction after you have emailed your request.
To view my Privacy Policy, please click here.
---